Mail address : Site de pratiques théâtrales Lavauzelle
1, Lavauzelle, 23250 Janaillat, France
0033 (0)5 55 54 91 50
spt [at] lavauzelle.org
• By train
You can come through train stations GUERET (about 20 mn from Lavauzelle) or LA SOUTERRAINE (45 mn).
LA SOUTERRAINE one is directly connected to Paris Austerlitz station, and it takes about 2 hrs and half to reach the Creuse area. GUERET is similar but you would have then to take a bus from La Souterraine to Gueret. We can organize shuttles, as soon as we agree on it early enough.
• By car
Lavauzelle is :
Coming from the West, about 1 hour from Limoges (through Bourganeuf)
Coming from the East, about an hour from Montluçon,
From North and South, about 45 mn from the A 20 highway (Paris-Toulouse), and 20 mn from the N 145 national road (La Souterraine-Guéret-Montluçon).
Here you can get the itinerary from La Croisière (Highway A20, Paris-Limoges-Toulouse) : goo.gl/maps/enaRUkHHn6RR795M7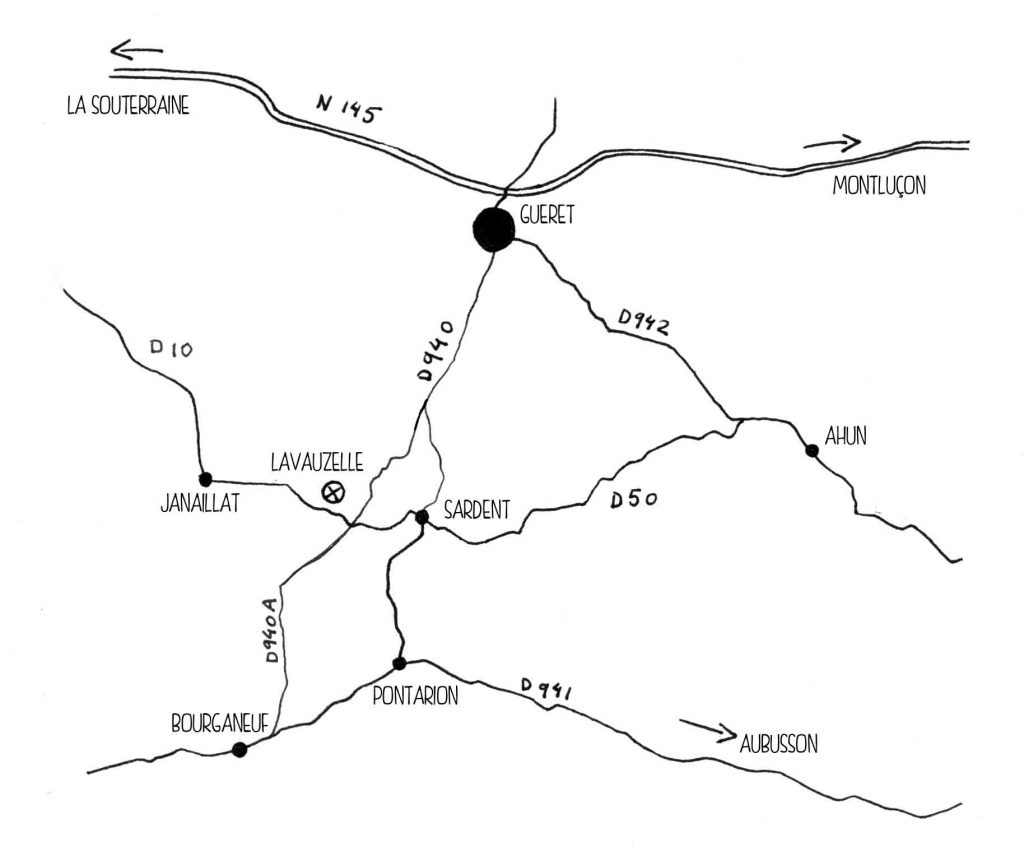 Bank transfer coordinates :
SITE DE PRATIQUES THEATRALES LAVAUZELLE
RIB : 20041 01006 0825375Y027 47
LA BANQUE POSTALE CENTRE FINANCIER 87900 LIMOGES CEDEX 9
IBAN : FR79 2004 1010 0608 2537 5Y02 747            BIC : PSSTFRPPLIM