Raul Maia is a Portuguese dance/performance artist based in Vienna.
His main focus is in creating and practicing mechanics of behaviour, which allow the experience movement as a sustainable physical language. Performance is seen as an artistic "ritual" happening, where something is being "discussed", articulated and experienced in real time. He aims at generating empathic experiences for audiences, by creating systems of real-time communication between performers.
He has collaborated with ultima vez/ Wim Vendekeybus, Anna MacRae, Fanni Futterknecht, Tino Sehgal, Paul Wenninger, Sofia Dias and Vitor Roriz amongst others. He also develops an ongoing artistic collaboration with the Belgian artist Thomas Steyaert. His work has been shown in festivals and houses such as ImpulsTanz (at), Xplore dance Festival (ro), Potsdam Fabrik (DE), Idans Istanbul (TUR), Tanzquartier (at), WUK (at) and Brut (at) amongst others.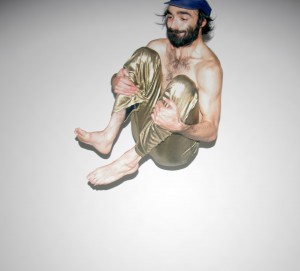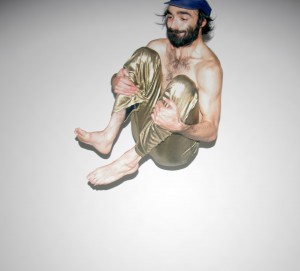 Movement Workshop – august 15-16, 2015
In these sessions I would like to propose the idea of learning through performing. They will be less about exercising predefined movements, and more about developing our ability of physical embodiment through performance practice. We will be performing durational scores where we will work on creating and keeping bounds of dependency with each other. The aim is to develop a collective experience of real time physical communication between performers. Technique is seen as a consequence of the need to communicate in a performative environment. We do not exercise for something that will happen latter; the aim is to make something happen now."